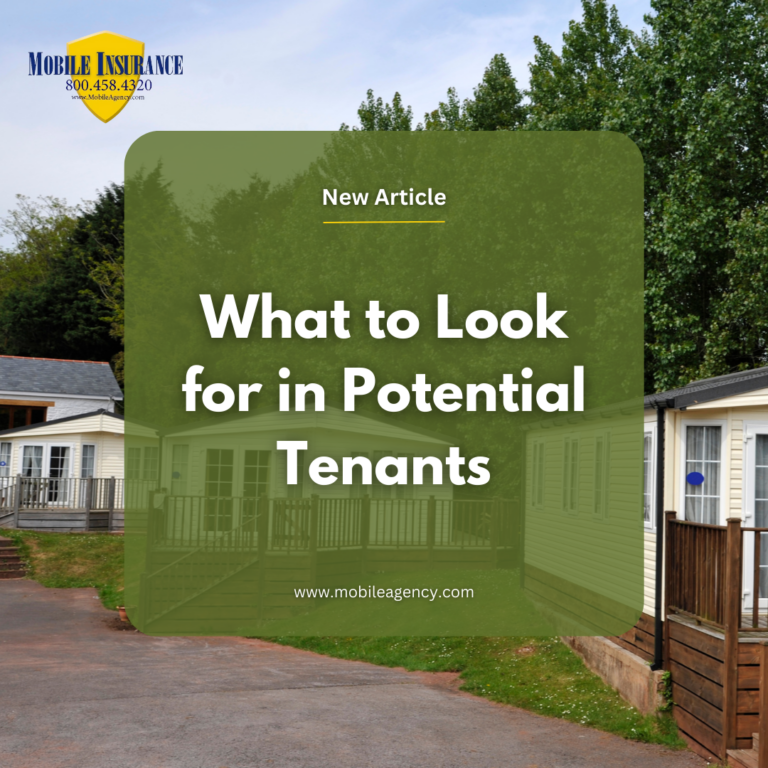 Many landlords and manufactured home community owners know that tenant turnover can be costly to your business. Along with the cost associated with tenant turnover, you also want individuals that take care of the property.  When choosing people to rent lots in your manufactured home community, you want to choose tenants and families who will be long-term renters, good members of your community, and respect the property. When looking through applications, there are some attributes to look for and steps to follow to make sure you pick the right fit for your community. 
Tenant Attributes
Think about what characteristics are needed in tenants to help your community thrive. You want stable, long-term residents. Constant tenant turnover results in profit loss and can even lower the property value. If a potential tenant is asking to have the application process waived or seems like they are being untruthful, you need to listen to your gut and catch those red flags. You want tenants who are open and honest about their rental history and financial situation. 
Remember, when choosing tenants you can not discriminate based on race or color, national origin, religion, sex, familial status, or disability. These are protected under the Federal Fair Housing Act. Doing so could result in a lawsuit, fines, and could hurt the reputation of your business. 
Background Check – You want your manufactured home community to be safe. You can refuse to rent the space to them if they have violent or drug-related charges on their record. 
Financial & Credit Check – Depending on how you run your business, you could require a rent-to-income ratio. This is usually the case if you're renting the mobile home to the tenant. You can also ask for paystubs to verify their income. Even if you are just renting them a lot, you will still want to do a credit check to see if there are any negative marks that stand out, such as bankruptcies or prior evictions.
Rental History – When checking their rental history, you can check how often they moved, if they paid their rent on time, if they gave a moving notice, and if there were ever any violations or complaints about them. This will give you an idea of how they will be as residents in your community. 
Vetting new tenants can be a tough job. For background checks, financial verification, and credit checks, we recommend AmRent. Check out our Industry Resources page to find other services that are helpful to your business. 
If you have any questions, contact us today!