KURT D. KELLEY, JD
President
A Message from Kurt Kelley, President
"We are working harder everyday to be a great insurance and risk counselor for you and your business. Our employees are treated like prized assets so they will be quality, knowledgeable long term agents for you. We invest heavily in education programs and technology. Our cloud data environment allows superb protection of your key information as well as access by us from wherever we are when you call. We are always looking for better ways to serve you. It's our goal to be the best service provider you do business with. Mobile Insurance is bigger and more financially sound than ever, and we're excited about the future."
Mobile Insurance – A History
As a family business since 1991, Mobile Insurance emerged from a General Electric spin-off over 20 years ago. Lee and Kay Stine started Mobile Insurance and passed the reins of the company to Kurt Kelley in 1998. Since then, Kurt has expanded the agency's offering of commercial and personal insurance products with the addition of rental homes, office buildings, and apartment complex insurance. Mobile Insurance is now the largest provider of insurance products to the manufactured housing industry in the nation.
Mobile Insurance only works with the most fair and ethical insurance companies willing to offer the most insurance coverage at a value to the insured. These companies include the following:
Occidental Insurance Company

AM Trust Financial

American Modern Insurance Company

Assurant

Axis Insurance Company

First Comp Insurance Company

Foremost Insurance Company

Hanover Insurance Company

Lloyds of London

Nautilus Insurance Company

Northland Insurance Company

Texas Mutual

United States Insurance Company

Western World Insurance Company
Mobile Insurance is committed to giving back.
Mobile Insurance believes in Social Responsibility. We generously support these fine Charitable Organizations.
The Mobile Insurance Difference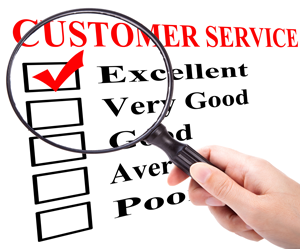 You may find other insurance companies that offer coverage for your mobile home, business or mobile home park, however, you'll pay more and deal with someone less familiar with your specific type of risk exposure. Read what our clients have to say about us on our Testimonials page.
Working with Mobile Insurance, you'll have a partner looking out for the best interest of you and your property. It is our extensive knowledge of the manufactured housing industry that allows us to offer outstanding customer service and advice to our clients.
Whether you are searching for an insurance quote or are contacting us to file a claim, the professional representatives at Mobile Insurance will take your inquiry seriously.
At Mobile Insurance, service is what we sell. Invest in your peace of mind with a property policy that caters to your specific needs.
"Mobile is our #1 service provider, when our park was destroyed by a tornado, they came through. Our coverage was better than advertised. Our community thrives to this day."
"Mobile Insurance insures my dealership, park, and factory. They give me straight answers and don't waste my time. Dealing with them means one less worry."
"I find the insurance value we get from Mobile Insurance to be above and beyond any I could find anywhere. They answer our calls and questions promptly and treat us as a valued customer."
Reviews from Our Customers