The hurricane season can be a worrying time for manufactured home community owners and tenants. Pre-HUD code manufactured homes can be more vulnerable to damage in severe weather. It's crucial for community owners to have insurance coverage that protects their property and the people who live there.
Hurricane Insurance for Manufactured Home Community Owners 
In terms of insurance, mobile home park owners should have a policy that covers wind damage if available.  Flood coverage on buildings and income should be sought if the property is located in a hazardous flood zone. If you are in an area that is susceptible to flooding, it is important to know if you are covered due to flood damage. Our team can help you review your policy to make sure you have proper coverage. With correct insurance coverage, mobile home parks can weather the storm and recover quickly if disaster strikes.
Property Insurance – One essential insurance policy for mobile home park owners is property insurance. This coverage can help pay for repairs or replacement of buildings and other structures on the property if they're damaged due to a covered peril.
Liability Insurance –  It's also important to have liability insurance, which can help protect owners if someone is injured on their property and decides to sue. During hurricane season, it is important to get prepared for a storm to minimize the risk of injury. 
Preparation for Hurricane Season 
Hurricane preparedness is crucial for manufactured home community owners. It's important to have a comprehensive plan in place that includes evacuation routes, and other information your tenants need. This plan should be communicated clearly to all residents of the park. Additional measures to protect your mobile home park from hurricane damage include installing storm shutters, trimming trees and bushes to reduce the risk of falling debris, reinforcing the structural integrity of mobile homes and buildings, and securing any loose items around the community such as pool chairs and tables.  Community owners should have contact information on printed sheets for key partners – insurance agents, debris removal contractors, utility companies, employees, banks, etc..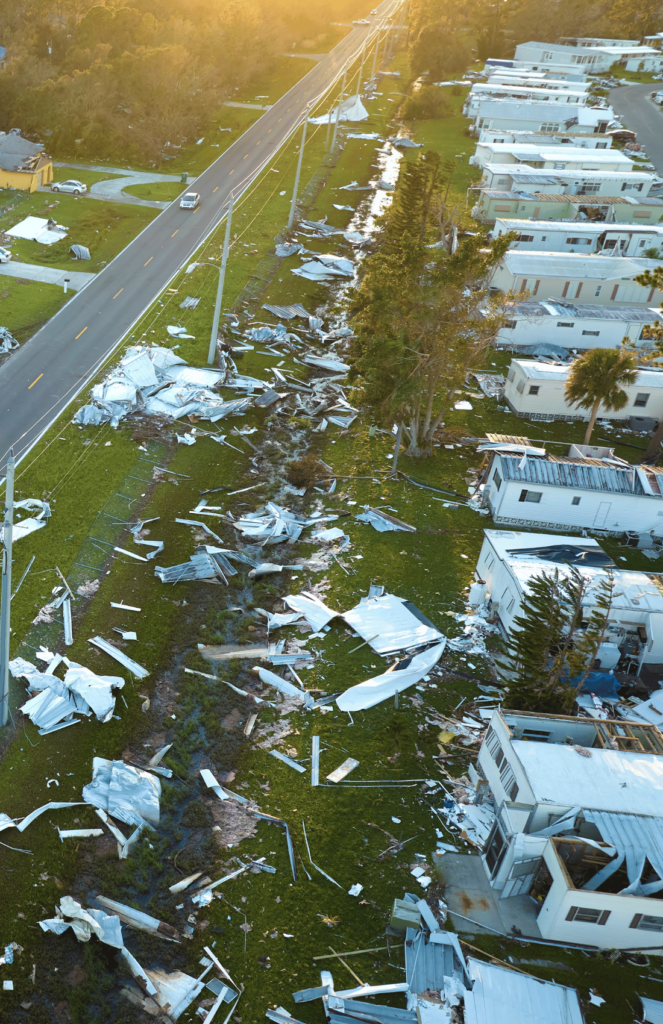 Insurance for Tenants 
As for tenants, they're generally responsible for insuring their own homes and personal property. Our team can help you understand what community owners and tenants are each responsible for. 
It is important to know your community's risk and what you are liable for, and make sure you have the best coverage for your needs. In the event of a hurricane, it's important to document any damage as thoroughly as possible and file a claim. Our team can help you through this process. For more resources for your manufactured home community visit our website here or contact us today!
Follow us on Facebook for updates and new articles!